ENGAGE EMOTIONS. MOTIVATE ACTION. We are a creative agency crafting brand experiences for an image-driven world.
DISCOVER
We create a brand VISUAL IDENTITY by fusing CONCEPT, STRATEGY AND CONTENT beautifully for campaigns, product launches and special projects.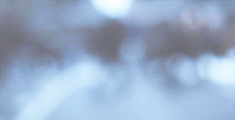 We believe a CONSISTENT, INTEGRATED cross-platform VISUAL IDENTITY increases AWARENESS, inspires CONVERSATION, deepens CONNECTION and nurtures brand LOYALTY.
SCOPE
Through conceptualizing, creating and connecting NARRATIVE, RESPONSIVE, IMMERSIVE and INFORMATIVE experiences we cultivate a brand community.
NARRATIVE > we engage with VIVID, CAPTIVATING STORYTELLING BUILT FOR MULTIPLE CHANNELS SIMULTANEOUSLY. Stimulate action with a visual language rich in narrative context and content that enables deep connection.
integrated digital & print storytelling - concept, creative & media strategy - creative direction, photo, video, copy, sound, graphics
RESPONSIVE > we lead with a CLEAR, COHESIVE AND COMPREHENSIVE CREATIVE ASSET STRATEGY. Forge a compelling consumer landscape with insightful planning and execution to maximize interactive engagement.
digital & print branded campaign - brand experience concept & strategy - billboard, POS, e-comm integration, digital & print catalogue, branded site, social, product experiences - creative strategy & assets, photo, video, copy, sound, graphics
IMMERSIVE > we inspire with a FULL SENSORY REAL-WORLD EXPERIENCE THAT INCLUDES VIRTUAL REACH. Integrate a customized, intimate, memorable niche event empowered to influence those very near and very far.
event + integrated digital & print - concept, experience & creative strategy - invite, video, print & graphics media content, arts integration, soundscape, staging, lighting, social
INFORMATIVE > we enlighten with an EXCITING, AUTHENTIC BRAND STORY TOLD BEAUTIFULLY. Present with passion a technical or educational message with cinematic visuals and an intriguing narrative.
DNA storytelling - digital & print - concept, brand strategy - creative direction, photo, video, copy, sound, graphics, post
KNOW US
We are a fully-integrated boutique creative agency based in New York with an intercontinental team of visionaries, innovators, strategists and designers. Our collective experience is gleaned from collaboration with global lifestyle brands.
We conceptualize, design and deliver fully-integrated or à la carte digital and print brand campaigns, special projects and collaborations.
BRANDING
visual identity
brand language
logo development
identity standards & guidelines
STRATEGY
brand experience
creative strategy
creative asset management
digital roll out
social integration
media planning
CREATIVE
creative direction
art direction
video, film, photo capture
copywriting
sound design
motion graphics
responsive media
graphic design & illustration
retouching/editing/ post production
CHANNELS
digital
print
broadcast
webcast
real-world immersive experience